Tiverton Library – Video
Our video drone has gotten a workout this year.
Below is one really nice summer project we were involved with.
Production was for Joe Arruda Construction.
The Tiverton Public Library is located in Tiverton, RI.
I'd like to take a moment to congratulate Behan Bros & Joe Arruda Construction for conquering a long list of obstacles in order to keep the Tiverton Library moving forward.  This project was challenging on many levels.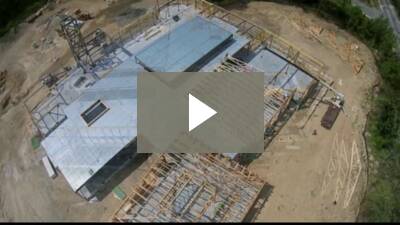 Tiverton Public Library, Tiverton, RI
Architect:
UNION STUDIO
Architecture & Community Design
140 Union Street
Providence, RI 02903
Construction Project Management:
BEHAN BROS., Inc.
975 Aquidneck Ave.
Middletown, RI 02842
Framing / Exterior Finishes:
Joe Arruda Construction, Inc.
6 Miracle Lane
Westport, MA 02790
Aerial Video production & editing provided by Mahar Enterprises, Inc.
Leave a Comment
You must be logged in to post a comment.